Everyone prefers staying in a colorful living room rather than staying in a dull living room. The elements of design in a living room will determine how people feel when they stay in it. We are aware that people who just moved into new homes usually seek ways to create a colorful living room, which is why we are here to show you the best colorful living room ideas for new homes.
Color Blocking
You can combine a variety of colors to create beautiful designs in your living room. Some people don't know that it's possible to make a living room colorful without choosing a specific theme. In case you haven't thought of color blocking before now, it's high time you learned some blocking technics. Luckily for you, there are lots of simple color blocking technics. For instance, you can use colorful items of furniture in a living room with contrasting wall color.
Trim
Trim paint is not only ideal for furniture and windows, but it's also suitable for walls, especially when you combine it with warm colors. One of the benefits of trim paint is that it doesn't get stained easily due to its glossy surface. Most trim paints are white, making it possible to combine trim with any other color. This kind of combination is always colorful.
Mint Green
This color can make your living room more ideal for relaxation since mint green has a calming effect. This color has the ability to make you feel connected to nature since it will constantly remind you of what the natural world looks like. If you happen to use mint green with a glossy surface, you may notice some changes in the hue as light bounces off the wall at various angles.
Crimson
Crimson is not only a vibrant color, but it also symbolizes love. The color has the ability to make your living room feel warm. Crimson can make small living rooms appear to be large. You may replicate the color in your items of furniture, or you may decide to use warm colors for the furniture.
The crimson color is one of the top eye-catching colors. If you have once entered a living room with crimson color, you will understand how quickly crimson color can draw people's attention to itself. You should apply crimson color to some parts of your living room if you want your living room to be colorful.
Hot Pink
Pink can invite the aura of fun into your living room. You can combine pink with contrasting colors or similar tones of color. Although pink is generally associated with women, the color is still ideal for a living room. Pink color never goes unnoticed due to its vibrant appearance. Hot pink has the ability to stand out even when you mix it with several other colors.
It's best to allow pink to dominate whenever you mix it with other colors in order to feel the vibrancy of the pink color. You may even decide to apply only pink color to the entire wall instead of mixing it with another color.
Mural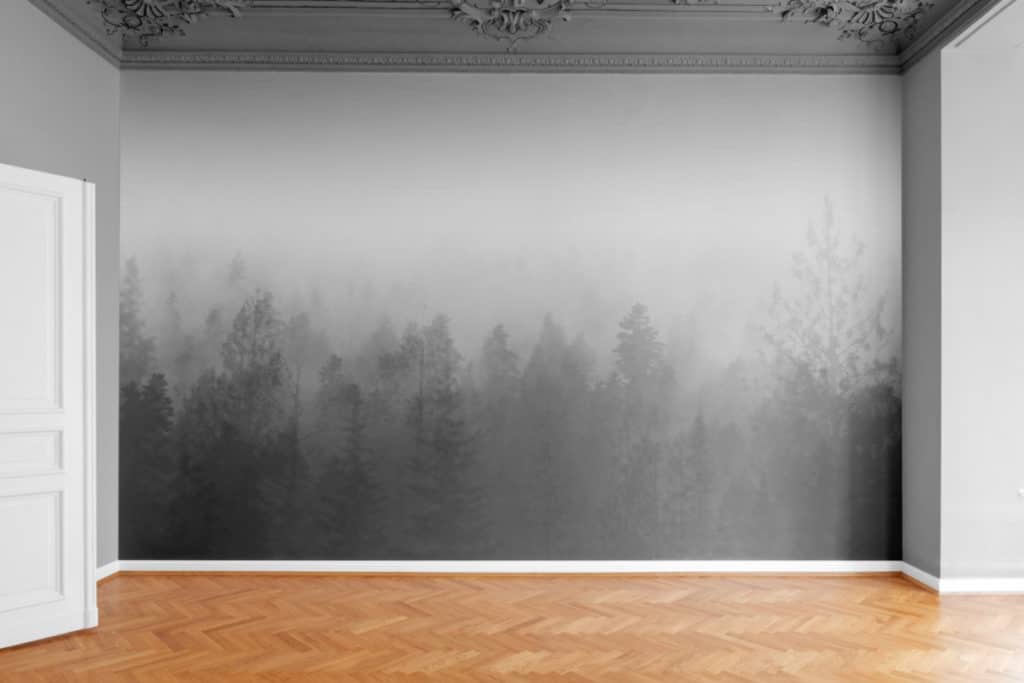 The mural can help you add a sense of excitement to your living room. It's best to use a bold mural on just one wall of your new living room because your space might appear cluttered if you use a mural excessively. You can match the color and pattern of the mural to those of other surfaces in the living room.
Tangerine
With tangerine, you can create the coziest living room ever. Tangerine looks vibrant, just like the other warm colors. Most people associate tangerine with happiness and zeal. The color pairs well with other warm colors like yellow, orange, and red. You may even combine the color with cool colors like blue and purple. You will definitely love the kind of lively atmosphere that tangerine will create if you use it in your new living room. Try the color today, and you will never regret it.
Color Combinations In Furniture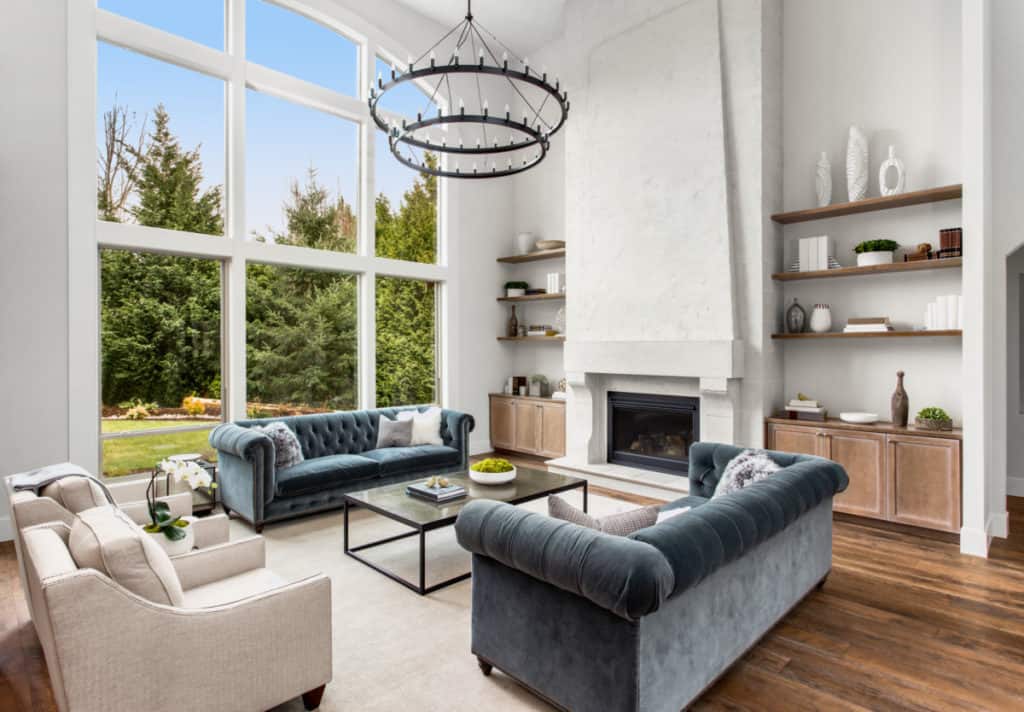 It's not mandatory for you to use items of furniture with a uniform color. In fact, it's always a privilege to use items of furniture with different colors in the same living room. Your new living room will look attractive as long as you arrange the furniture well. Focus on both color and the pattern on items of furniture while arranging them because patterns are equally as important as color. It would be best if you use classic items of furniture in order to complement the colors on the furniture.
Hang Colorful Artworks
You should hang a few artworks on the wall instead of leaving the wall blank. Make sure you choose only colorful artworks for your living room. Once you have been able to get a number of colorful artworks, you should study your living room before hanging them.
If you hang the artworks in the wrong spot, they may not be noticeable. However, if you hang them in the right spot, they will be the center of attraction in your living room. In most living rooms, the space above the sofas is always ideal for hanging artworks. Ensure you choose the right-sized artworks so that they don't become hidden.
Add A Splash Of Pattern
You can create a colorful living room by adding a splash of pattern to the wall and some items in your space. Just like colors, patterns can determine how people feel when they enter your living room. Mix large-scale patterns with small-scale patterns. We advise you to use large-scale patterns more than small-scale patterns. Also, it's best to mix simple patterns with complex ones.
Kindly note that the kind of pattern in your living room will go a long way to determine how the nearby colors will be perceived. Hence, you need to choose patterns that will enhance the various colors you intend to use in your living room.
Neutral Floor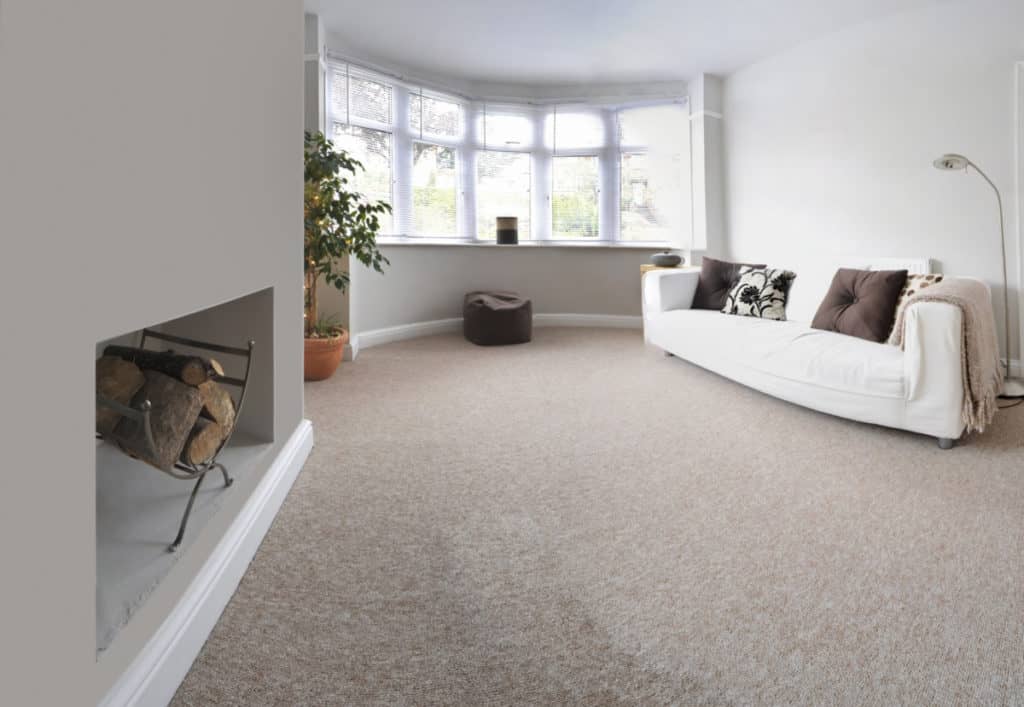 If you decide to use a carpet in your living room, you should choose one with a neutral color. Neutral color is welcoming, and it makes people feel calm. Also, all the colorful elements in your living room will be very conspicuous if the floor is neutral.
Even If you decide to add more design to your living room later, you won't have to worry about the floor color since neutral color matches all kinds of colors. While a neutral floor itself may not appear colorful, it will enable the colorful items in your living room to dominate and hence, bring out the beauty in your space.
Throw Pillows
Throw pillows can add color and comfort to your living room. You can decide to use throw pillows that blend with the items of furniture in your living room or use throw pillows that stand out from all the things in your living room. One of the benefits of throw pillows is that you can change them easily whenever you feel like changing your décor. Ensure you don't go overboard while adding throw pillows to your living room because they can clutter your furniture if you add too many to your furniture.
Colored Light
The mistake that most people make is that they rely only on paints to create a colorful living room. Just like paints, colored light can add both colors and ambiance to your living room. Some bulbs can even allow you to change light color anytime you want. For instance, RGB light can produce various colors of light. You can set RGB lights to match your specific situations.
Whenever you want to lift your mood, you can set the RGB light to produce warm colors like orange, yellow, and red. Colored light will not only enhance your living room but also improve your well-being.
Similar Color Shade
You can create color harmonies within your living room by combining similar shades of color creatively. You should note that similar shades of color interact well with one another. Even if you aren't so familiar with the color wheel, you can still create a colorful living room if you follow your instinct while choosing colors.
For instance, if you decide to use blue color throughout, you can use blue shades progressively in your living room. You can apply the darkest shade of blue to the wall and begin to add items with lighter shades of blue to the living room.
Solid Color
While patterned paints are usually attractive, their patterns may become old-fashioned after some years. Since solid colors don't have patterns, and they hardly become old-fashioned even after several years of usage. Hence, we advise you to use solid colors for the background in your living room. Although patterned paints can also serve as background, their patterns can alter the perceived color.
One of the major benefits of using solid colors as a background is that they make nearby objects stand out. So, if you intend to use several colorful items in your living room, you should apply solid color to the wall in order to make the colorful items stand out.